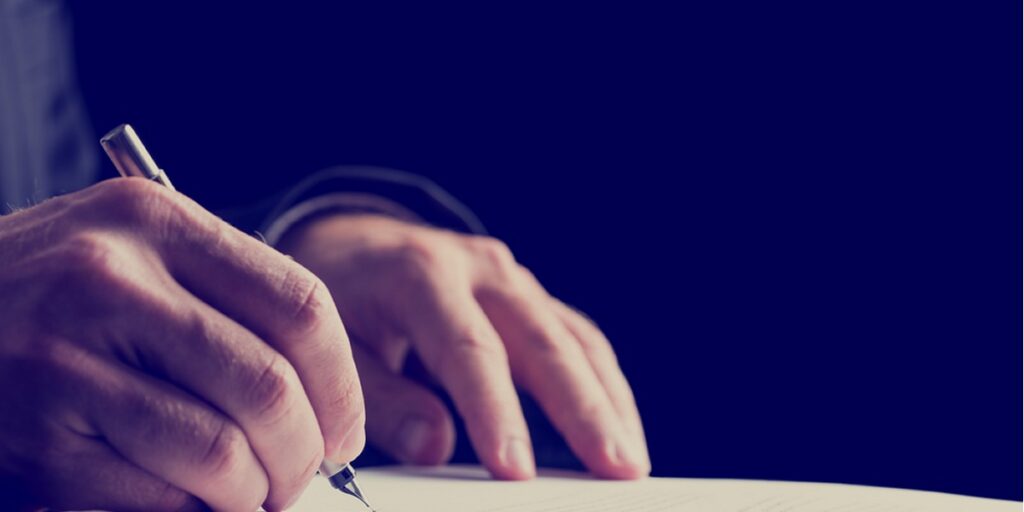 "Working with Kirthi was an excellent experience from the first interaction. He created a sense of honesty, professionalism and attention to detail that allowed me to understand a unique opportunity in my career path. Unlike most interactions with Executive Search professionals, Kirthi created a clear path in the transition process all the way through my joining a new team. I am happy to recommend Kirthi and Fiduci Consulting to anybody looking for quality talent and also to those seeking new opportunities." – Andy Kozma: Executive Vice President, Scope Media Inc. 

"Kirthi's approach to recruitment was characterized by his meticulous attention to detail. He thoroughly reviewed my resume, highlighting my key strengths and achievements to ensure that they resonated with the prospective employer. His strategic guidance on how to tailor my application materials and present myself during interviews significantly contributed to my success.

Throughout the process, Kirthi was a coach, mentor, and reliable source of advice. He promptly answered all my queries, providing valuable insights into the company culture, expectations, and growth opportunities. His warm and encouraging demeanor helped alleviate any apprehensions I had, allowing me to perform at my best during interviews and assessments. I strongly recommend Kirthi as a professional Career Coach, without hesitation!" – Diego Barros Delgado: Director of Software Quality Assurance, Circle Cardiovascular Imaging, Calgary, Canada.

"My experience working with Kirthi on an Executive Search was a very positive one. He is very well informed about the position, explained to me the requirements and particular organizational context with great accuracy, was highly supportive throughout the process and was always available if I needed any guidance or clarification. He also assisted in helping recognize my strengths and areas of focus in order to have a more meaningful interviewing process. He is proactive, highly professional in his conduct, respectful at all times and understands the Executive Search process very well. I would strongly recommend Kirthi Roberts and would not hesitate to consult 'Fiduci Consulting' for any future Executive Search." – Gertie Mae Muise: Associate Director, SW Ontario Aboriginal Health Access Centre

"I had the pleasure to interface with Kirthi on an assignment for Executive Search. Kirthi is a bright scientific scholar, with strong people skills and a keen eye for talent, which is a rare combination in the Executive Search world. This creates a unique blend of depth, commitment, and professionalism that I am glad to recommend here." – Christian Olivier, PhD, MBA: Founder, Co-Partners (previously VP, Worldwide Sales @ Alcatel  | General Manager, Broadband Division @ ST Microelectronics).

"Kirthi was a pleasure to work with. He quickly identified the needs of the prospective employee and employer, and communicated them clearly and openly to establish the connection. With Kirthi's help, my transition from one firm to the next was efficient and smooth, and there were no surprises. His personable and open style also helped to minimize the uncertainty associated with my final decision. I would highly recommend Kirthi for connecting the right person to the right job." – Michael Chiang, PhD.: Data Scientist, Eight Solutions Inc.

"Having worked with Kirthi as a candidate, I valued his personal approach and the time he dedicated, valuable advice and honest feedback throughout the process. I would gladly work with Kirthi again." – Michael Benezra: Chief Technology Officer, Minglz Software Inc.

"My experience with Kirthi Roberts and Fiduci Consulting has been efficient and very sincere. Kirthi had a keen eye on matching a company's need with my skill-set in a completely different industry than what I was used to. The process of interviewing and performance expectations were open and honest between myself and the employer as Kirthi acted as an efficient conduit. In short, I had a great experience working with Kirthi and Fiduci and would happily recommend Fiduci Consulting to any candidate or company." – Stephen Czerniej, P.Eng., PMP : Systems Engineer, Allied Vision Technologies Inc.

"Kirthi Roberts is a sharp strategic thinker and a bright scientific scholar with the skill to match professionals with the right career. He is honest and supportive throughout the transition phase and available to answer any questions you may have. The first thing that comes across is how much he wants to get to know you and your career goals. He wants to match you with a company in which you can thrive and more importantly be happy. He's extremely professional and personable, and the pre-interview process was one of the most refreshing experiences I've ever had. I didn't feel like I was just another candidate on the roster to be interviewed and stuck in a database. Kirthi is a very rare breed in the recruiting world; if only more Recruitment Professionals were like him to make a candidate feel appreciated. I cannot stress enough how great it was dealing with Kirthi, and I would highly recommend him and Fiduci Consulting to anyone or company looking for high quality talent. " – Ali Saedi : Sales and Channel Manager, LinuxMagic Inc.